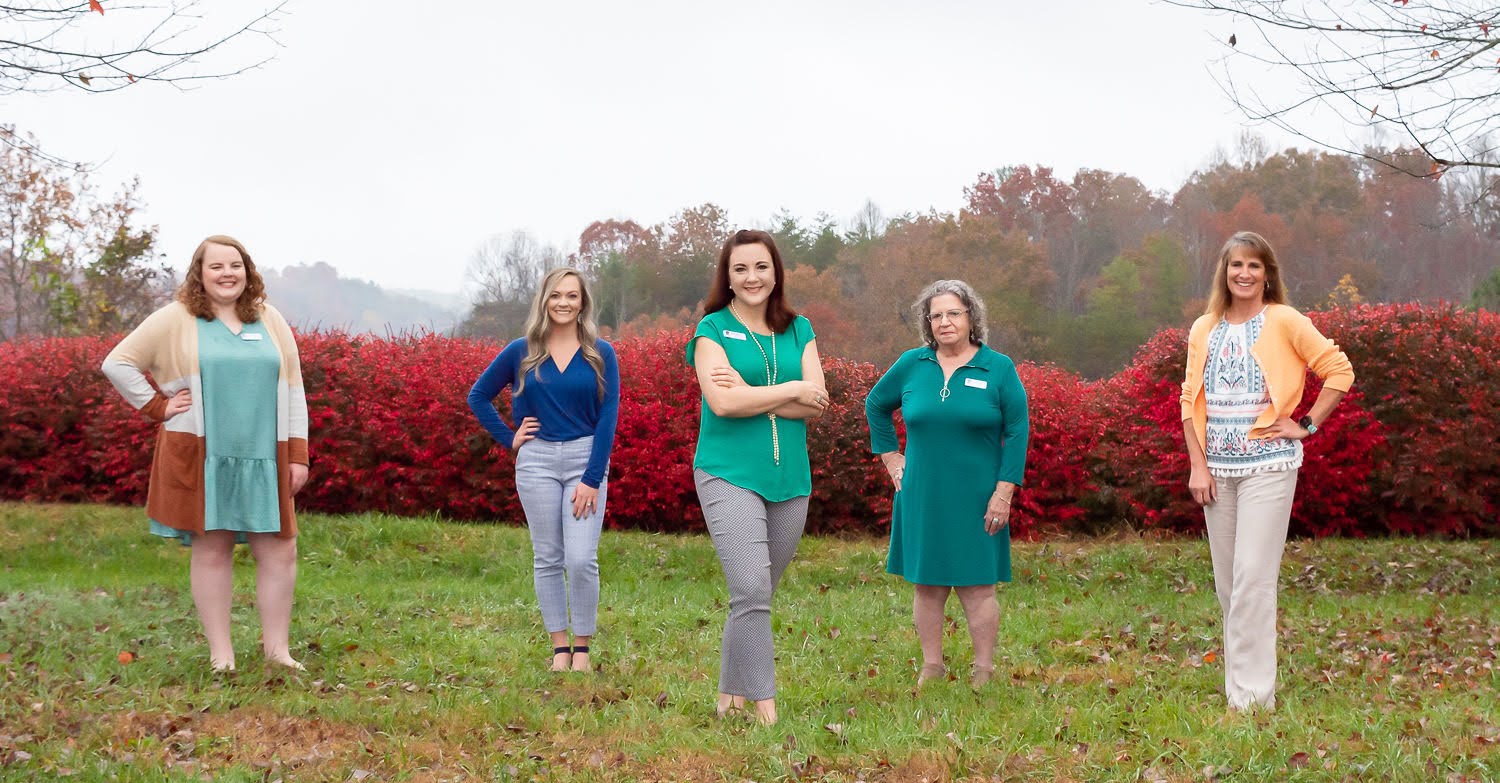 Kim Effler
Executive Director
Kim Effler, a native of Parkersburg, WV, has called McDowell County home since 2007.  Kim has 13+ years of finance and paralegal experience.  She is passionate about cultivating strong relationships with member businesses within the Chamber family.
"I've learned throughout the years that in order to be content in my own life I MUST be making a difference in the lives of others. I am truly passionate about adding value to the people I connect with and within the community that I call home.  My passion to add value and make a difference in my community, combined with my experience in the legal and banking systems have led me to what I believe is the perfect profession. I am honored to be part of the team at the McDowell Chamber of Commerce."
In addition to her role at the Chamber, Kim is a McDowell Trails Association board member and a committee member for Connect McDowell (a broadband initiative).
Tina M. Wolfe
Communications & Marketing Director
As the communications & marketing director for the Chamber, Tina works to promote the chamber and its members as well as create educational workshops. She writes and brings relevant business content through blogs, news releases, and articles to members. She also manages the website and Member Information Center, and hosts the Chamber podcast, McDowell Matters. As the brand manager, she serves as editor of the McDowell Magazine that highlights our community. She works with local and regional media to communicate the mission and vision of the Chamber. A career media professional and former entrepreneur, she utilizes her skills to promote member businesses and the community.
Dee Koegel
Mountain View Gifts & Gallery Manager
Dee Koegel is a retired bookkeeper with extensive experience in retail, real estate management, and nonprofit work. She comes from a long line of volunteers which is how she started at the Chamber. A native resident, Dee's heart for service comes naturally as her parents before her were dedicated volunteers including in Boy Scouts, American Legion, and the Senior Center. Dee loves helping visitors discover McDowell and the many talented artisans featured in the gift store. When not working she enjoys time with her children and grandchildren (4 grand, 2 great-grands!).